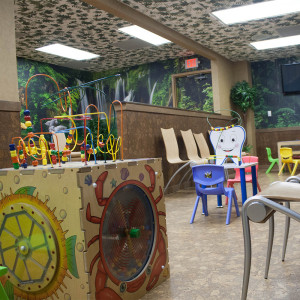 A common feeling or theme that parents and children experience when visiting SmileKrafters' pediatrics office is "fun." We want to help kids get excited about visiting the dentist, which is why we have an entertaining waiting room equipped with games, books, colorful murals and more. Even with this enjoyable environment and an experienced staff, kids can sometimes still feel a bit of anxiety about their visits.
We want to reverse this trend! As you can likely imagine, parents play a vital role in influencing the way their child feels about a trip to the dentist. In this blog we've put together some of our favorite tips to help children overcome the angst of a visit to the dentist, and we encourage you to give these steps a try with your kids:
Make dental visits a habit when your children are young – The American Dental Association recommends that children should visit the dentist by their first birthday or when a child's first tooth begins to come in. If you get your children into the habit of a regular checkup when they're very young, they'll realize that the dentist isn't so scary and the dental office will become a recognizable place. If you wait until problems arise and some dental work needs to be done, this could hinder the ease of future visits.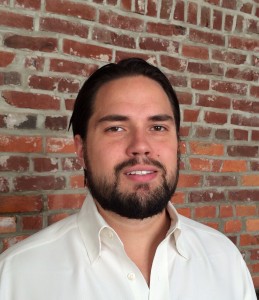 Dr. Bower began his undergraduate studies at Liberty University where he earned a B.S. in General Biology with a chemistry minor. During college, he was a teacher's assistant for the cell and molecular bio lab, as well as a Division 1 NCAA student athlete. Â After graduation, Dr. Bower spent a year working to fund multiple adventures backpacking through Latin America where he learned to speak Spanish. Â Relocating to Philadelphia in 2009, Dr. Bower continued his professional training at Temple University Kornberg School of Dentistry where he earned his Doctor of Dental Medicine degree. Â Before joining SmileKrafters in 2014, he spent time working with an underserved patient population in west Philadelphia. Â Dr. Bower treats each patient like family and makes it his goal to give everyone a relaxed and positive experience at their dental appointments. Â When he is not in the clinic, Dr. Bower enjoys riding his bike, hunting, and volunteering as band director for his church. Â He is a member of the American Dental Association, Pennsylvania Dental Association, and Academy of General Dentistry.
Give us a call at Smilekrafters to set up a complimentary consultation with Dr.Bower or one of our other SMILE experts. Â We are all here for you!
Our first blog post is coming soon!